The Royal Oak, Yaxley
The Royal Oak, Yaxley
This is the house as it was 3rd January 2017: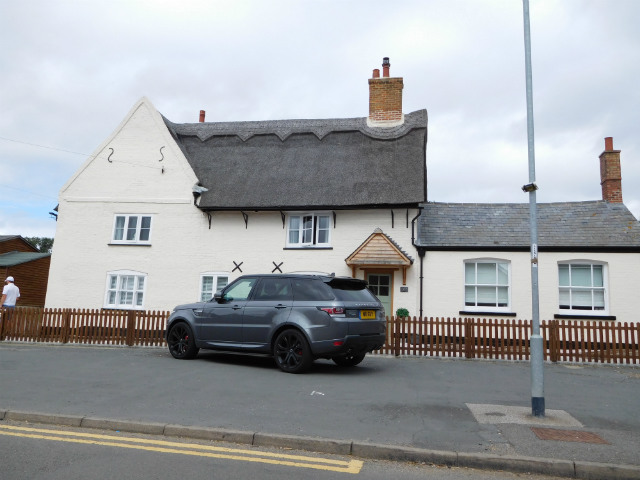 The Royal Oak operated from 106 Main Street. The thatched grade II listed building is possibly of 17th century construction with an 18th century frontage with early to mid 19th century alterations and additions. The interior features exposed beams and the original open hearth.
At the rear of The Royal Oak, as with many public houses, was a blacksmith. The Royal Oak was of course open into the first decade of the twenty-first century. In 1872 the pub was owned by Jenkins Brewery of Huntingdon.
John Newcombe appears as a brewer at the Royal Arms P.H. in 1839 only. This was apparently an earlier name for The Royal Oak. Brewing had ceased by the mid-19th century, when David Lilley was running the inn. Frederick Harper was landlord in the 1870s and the owners were Jenkins and Jones of the Falcon Brewery, Huntingdon.
The Royal Oak still stands at the eastern end of Main Street.
http://yaxley.ccan.co.uk/content/catalogue_item/the-royal-oak-public-house-main-street-yaxley-2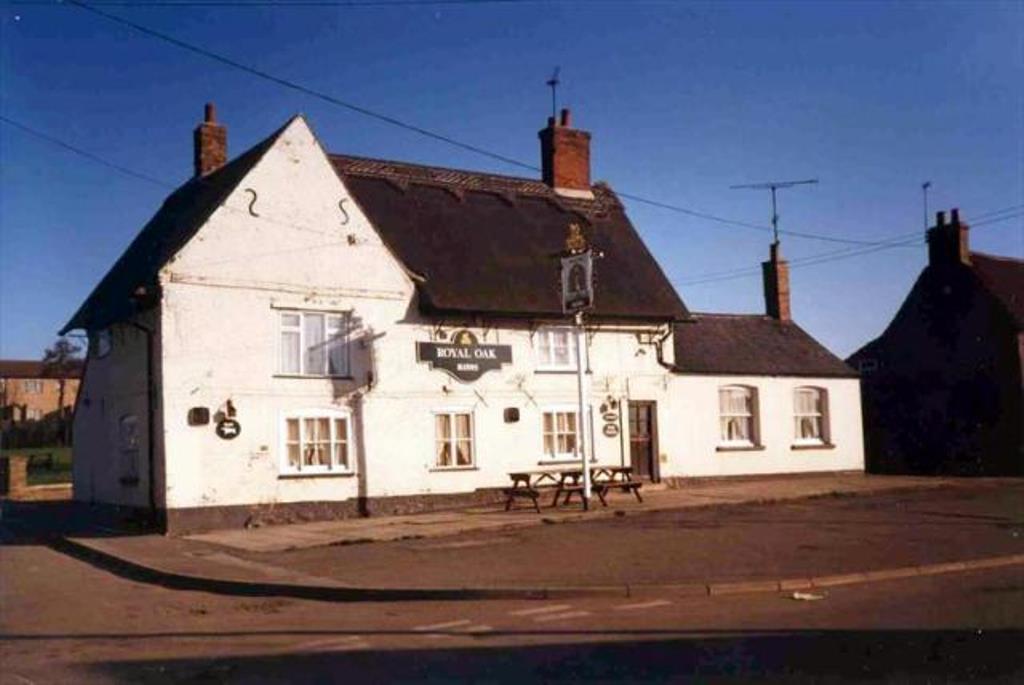 Information given by Mr Jack Beeby.
A Huntingdon Ales Brewery House, this pub stands just a few yards from the public hall. For many years there was a Blacksmiths Shop in one of the outbuildings which was run by Mr Arther Goakes, an example of his work still remains in the Main St. today, the year being 2009, in the form of wrought iron gates. On the front of the pub for many years was a grape vine. After the retirement of Mr Coe, Mr and Mrs R. W. Speechley, who were the daughter and son in law, with the help of Miss Mabel Coe, another daughter, carried on running the pub.There was also a change of Brewery to Steward and Pattesons of Norwich.
Details